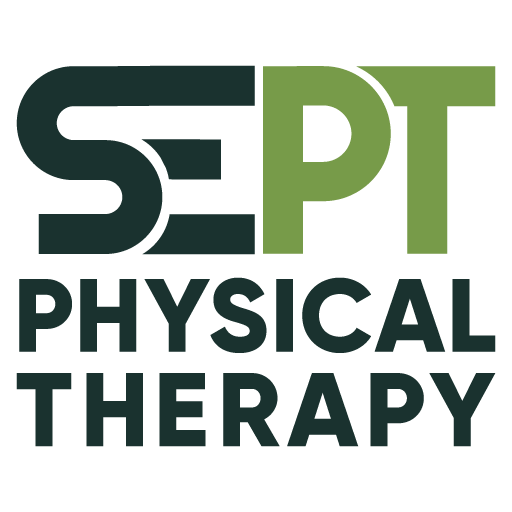 Schedule an appointment now
Start the road to recovery.
Range of Motion and Stretching/Flexibility Therapy
At your first appointment, your Physical Therapist will perform a thorough evaluation and develop a personalized rehabilitation treatment program with you that may include Range of Motion and Stretching/Flexibility Therapy.
WHAT Is RANGE OF MOTION and Flexibility Therapy?
This is the range through which a joint can be moved, usually its range of flexion and extension, as determined by the type of joint, its articular surfaces, and that allowed by regional muscles, tendons, ligaments, joints and physiologic control of movement across the joint. Range of motion is the extent of movement of a joint, measured in degrees of a circle. It is the Joint movement (active, passive, or a combination of both) carried out to assess, preserve, or increase the arc of joint motion. Flexibility is the ability of a joint or series of joints to move through an unrestricted, pain free range of motion.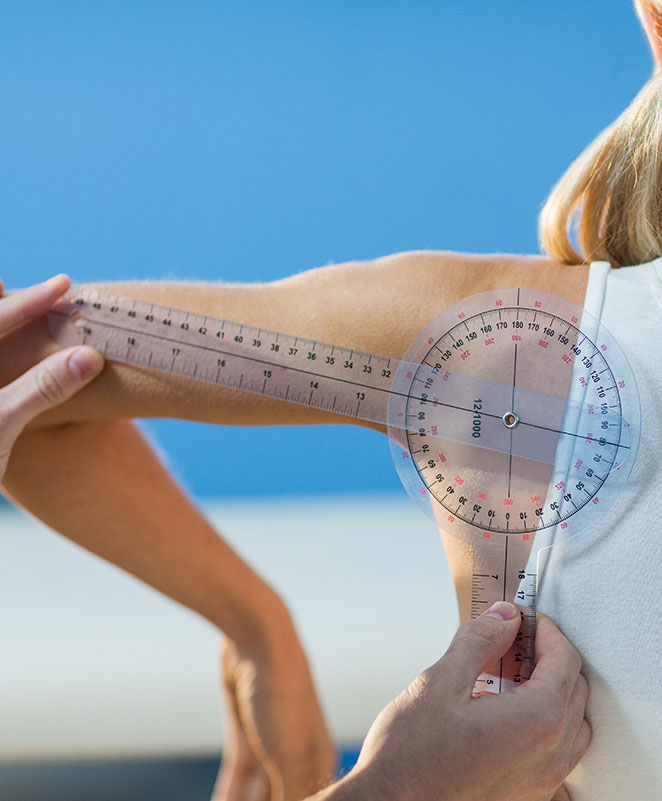 Range of motion exercise refers to activity aimed at improving movement of a specific joint. This motion is influenced by several structures: configuration of bone surfaces within the joint, joint capsule, ligaments, tendons, and muscles acting on the joint.
There Are Three Types of Range of Motion Exercises:
1. Passive
Passive range of motion is the movement applied to a joint solely by another person or persons or a passive motion machine.
2. Active
Active range of motion is movement of a joint provided entirely by the individual performing the exercise.
3. Active Assistive
Active assist range of motion is described as a joint receiving partial assistance from an outside force.
Benefits of Range of Motion and Flexibility Exercises
Improves Circulation
Improves Muscle Strength
Maintains Flexibility
Reduces Pain
Enhances Physical Performance
Reduces Stiffness
Decrease Injury Potential
The road to recovery starts right now.
Start By Scheduling an Evaluation Appointment.
Don't Wait - Get Started Right Now!
Clinical research shows that the sooner you get started with active rehabilitation, the less likely you will need unnecessary tests, medications, or surgery.
At your evaluation appointment, you will meet with a physical therapist who will perform a thorough evaluation that includes:
A review of your health history and your specific symptoms.
A thorough examination that includes assessing the quality and quantity of your movements, and any factors that might put you at risk for delayed recovery or might indicate a serious health problem.
Assessment of how you use your body at work, at home, during sports, and at leisure.
Determination of the diagnosis and impairments that are causing your pain and establishment of a treatment plan of care.
The road to recovery starts right now.
I came in to regain wrist mobility, after I broke my wrist and got off my cast. After six weeks of PT at that center, I feel completely re-habilitated and was able to comfortably get into my kayak and go for a two hour paddle on a creek yesterday and even fight an unusually low tide mud challenge. The center is clean, spacious, and offers full view of the mountains which patients can enjoy while working out. Rachel, the cheerful receptionist, quickly got me in and provided me with a rolling schedule which she would print out for me, upon changes. I worked with Sarah and Walter, the senior PT, and quickly made progress through their guidance and gentle push approach. They answered all my questions and i had fun working with them. I definitely recommend this place to anyone. This is a professional, competent, compassionate and fun team to work with.
Have only had the PT evaluation, but it was thorough, and completed by a knowledgeable therapist. Highly recommend!