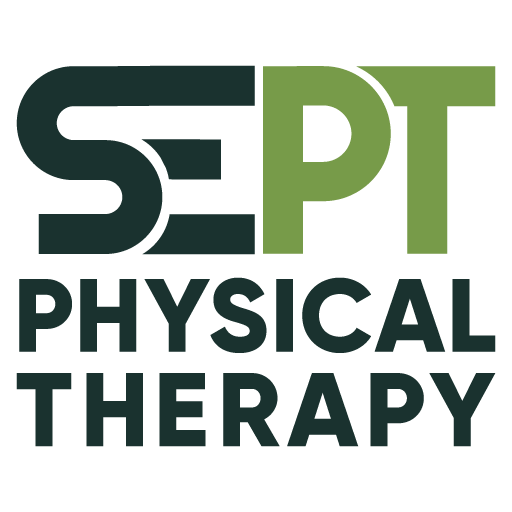 Schedule an appointment now
Start the road to recovery.
Rehabilitation for Covid-19 Recovery
At SEPT Physical Therapy, our doctors and clinicians are experts in Covid-19 recovery and prescribing a course of treatment for relief and return of function.
Coronavirus, or COVID-19, has touched every community across our country. While the impact has been devastating to many, there are thousands of patients who are successfully recovering thanks to the tireless efforts of scientists and healthcare workers who have come together to manage the virus.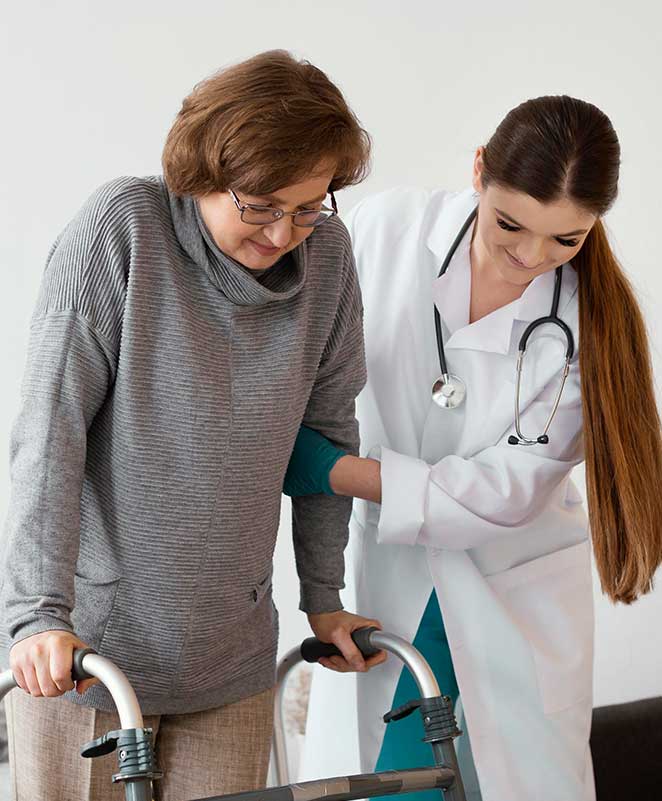 Many of those who have contracted the virus have fully recovered. There are, however, others who are continuing to suffer from lasting side effects, even after their body fights off the virus. Some common Post-Coronavirus symptoms include fatigue, poor mobility, weakness and difficulty breathing. Impairments in muscle strength, heart and lung capacity, pain, balance, endurance, and walking ability can also lead to a loss of function and independence.
While the severity of these symptoms can vary greatly, many post-COVID-19 patients can benefit from physical therapy provided by a therapist skilled in treating the symptoms and deconditioning that often accompanies the side effects of the virus.
Our post-COVID-19 exercise and recovery program is designed to enable patients to return to the activities they enjoyed prior to contracting the virus. All of our PTs and PTAs are COVID-certified to offer post-COVID rehabilitation, enabling them to appropriately treat post-coronavirus symptoms and designing programs to meet the unique needs of each patient. Depending on the depth of the symptoms that patients are experiencing, most will engage in our well-balanced "BASE" program. This program includes a variety of basic components that focus on upper and lower body strengthening, breathing exercises, and balance training, as needed:
Balance training to reduce fall risk
Aerobic training to improve cardiovascular and pulmonary health
Strength training to restore lost muscle and strength
Endurance training to reduce fatigue and promote participation in pre-COVID activities
A critical component of any post-COVID-19 recovery program is the close monitoring of vital signs as a patient engages in the various activities. Vital signs such as blood pressure, heart rate, oxygen levels, and respiration rate, are measured regularly throughout the program, ensuring the patient is adapting to the exercises as the intensity of the program increases.
If you or someone you know could benefit from physical therapy as it relates to post-COVID-19 symptoms,
please request an appointment.
The road to recovery starts right now.
Start By Scheduling an Evaluation Appointment.
Don't Wait - Get Started Right Now!
Clinical research shows that the sooner you get started with active rehabilitation, the less likely you will need unnecessary tests, medications, or surgery.
At your evaluation appointment, you will meet with a physical therapist who will perform a thorough evaluation that includes:
A review of your health history and your specific symptoms.
A thorough examination that includes assessing the quality and quantity of your movements, and any factors that might put you at risk for delayed recovery or might indicate a serious health problem.
Assessment of how you use your body at work, at home, during sports, and at leisure.
Determination of the diagnosis and impairments that are causing your pain and establishment of a treatment plan of care.
The road to recovery starts right now.
I came here after surgery for a massive rotator cuff tear. VERY painful. The surgeon said the injury was in the very worst category and I had to be very careful or I could re-injure the shoulder He made me wait over a month to start therapy. Needless to say, I was nervous about starting therapy at all, for fear they might make things worse. I was pleasantly surprised at the concern and care by everyone and Walter seemed to have a clear understanding of the surgery and how important it was to start the recovery process slowly. I have been having 2 sessions per week for about 3 weeks now and I am amazed at my recovery. The exercises and stretches have been perfect for my issue and I always seem to feel better after therapy. I was told this week that we are past the "danger-zone" (of re-injury) and can now begin the strengthening phase. We chose this practice because of their great reputation and a recommendation by a medical professional in the area and have not been disappointed. As an added bonus, the view out the windows of the mountains is amazing!
All around an excellent experience. Everyone, from Mike (PT), support staff, and front desk, was superb. They were kind, funny, responsive, and supportive throughout my 5 months of physical therapy. The physical therapy was comprehensive and helped immensely with my rehabilitation. They took the time to do it right and they asked the questions that made it work.