Welcome to Enka-Candler
SEPTTM Physical Therapy leads the way in occupational and physical therapy including treating injuries to the upper and lower body, Carpel Tunnel Syndrome, Lymphedema / Post Oncological care, neurological and vestibular issues, running and sport injuries, Pre & Post surgical rehabilitation, Orthopedics and Orofacial / TMJ disorders.  We have the experience and expertise to do the best job and get the results you deserve.  We look forward to working with you.
Our Enka-Candler location is located in West Asheville on Smoky Park Hwy in the 'Bi-Lo' complex. Our Physical Therapy Clinic serves the downtown Asheville, West Asheville, Candler, Canton, and North Buncombe areas.
We bill all insurances in a clinical practice setting.
To schedule an appointment please call 828-633-6287 or Fax 828-633-6288
View This Location's Specialties
Back Injuries
Balance Dysfunction & Training
BPPV (Vertigo)
Concussion Treatment
Core Conditioning
Electrical Stimulation
Foot Injuries
Hip Injuries
Knee Injuries
Lower Back Pain Management
Orthopedic Rehabilitation Management
Pain Management
Pre-Op Rehabilitation
Running Injuries
Post-Op Rehabilitation
Shoulder Injuries
Sports Injuries & Rehabilitation
Ultrasound
Upper & Lower Extremity Injuries & Disorders
Weight Lifting Injuries
Workers Comp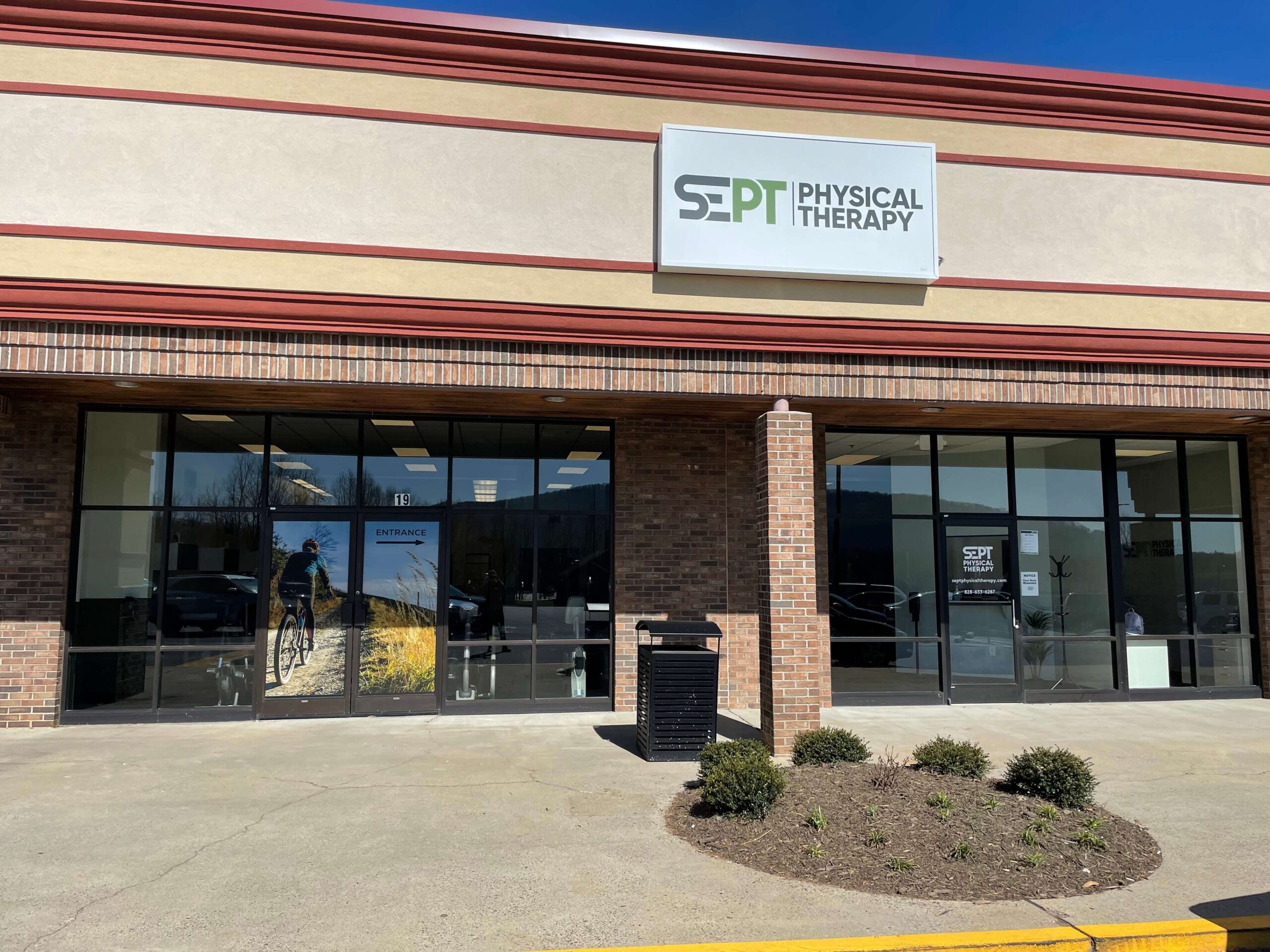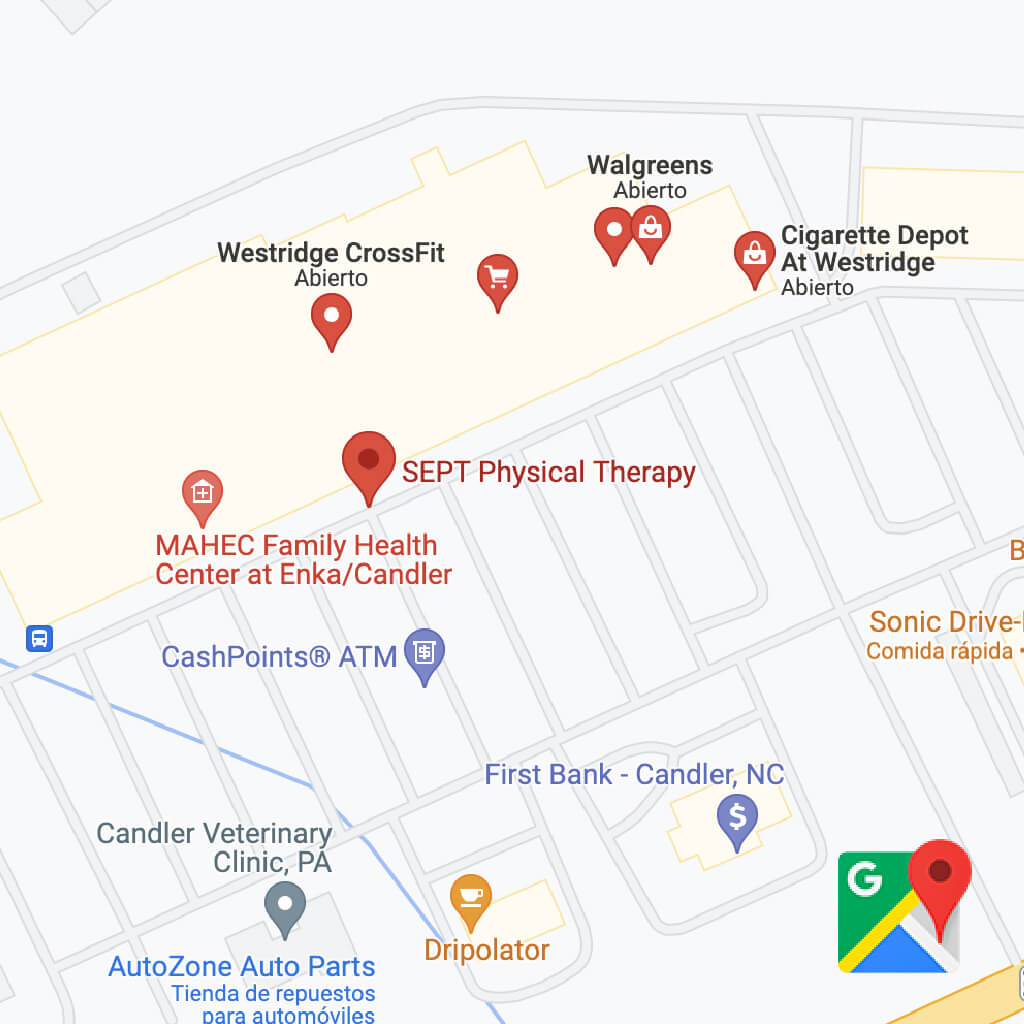 Location:
19 Westridge Marketplace, Candler, NC 28715
(Next to YMCA/Mahec)
---
Phone Number:
Fax Number:
828-633-6288
---
Hours:
Mon & Wed: 8:30am – 6:00pm
Tue & Thur: 7:30am – 6:00pm
Friday: 8:00am – 1:00pm