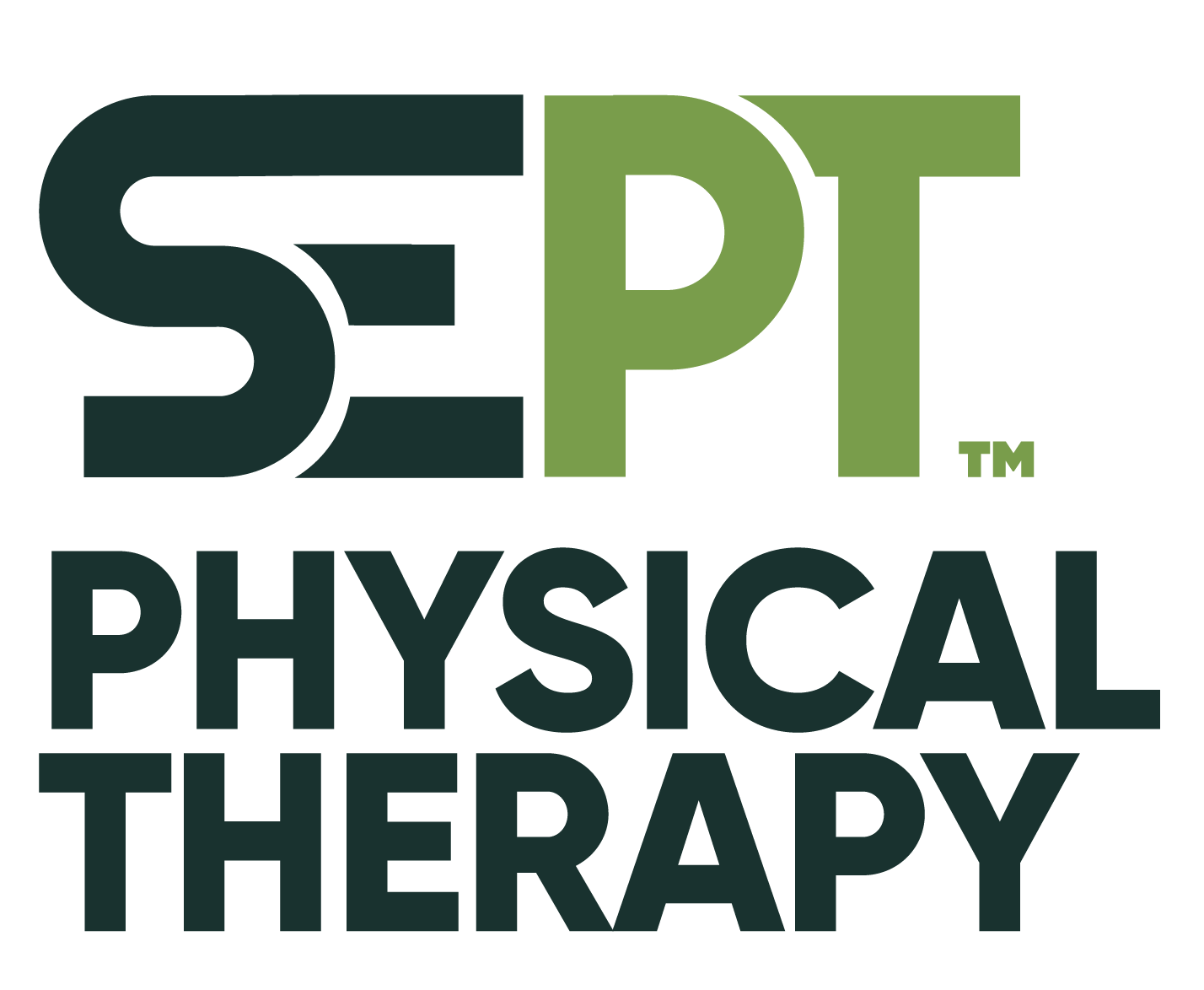 Schedule an appointment now
Start the road to recovery.

A Few Commonly Asked Questions?
Will my physical therapist change?
No. Our team of fantastic clinicians will remain the same. We'll continue to strengthen our team as we strive to add more of the best therapists in the region to the SEPTTM Physical Therapy family. If you are currently being treated by one of our therapists, you will continue to be treated by the same therapist.
Are you changing locations?
Our Enka-Candler location recently moved, and over time, you may notice other locations moving locally within their communities as we strive to improve the environment in which we provide physical therapy services. The current addresses for each of our locations are as follows:
Biltmore: 1256 Hendersonville Rd., Asheville, NC 28803
Black Mountain: 109 WNC Shopping Center Drive, Black Mtn., NC 28711
Canton: 336 Main Street, Canton, NC 28716
Enka-Candler: 19 Westridge Marketplace, Candler, NC 28715
Fairview: 1356 Charlotte Hwy, Fairview, NC 28730
North Asheville: 80 Charlotte St., Suite 50, Asheville, NC 28801
Waynesville: 33 Valley View Terrace, Waynesville, NC 28786
Weaverville: 59 Weaver Village Way, Weaverville, NC 28787
How can I contact you?
Our phone numbers and fax numbers will remain the same for the immediate future.
Biltmore: 828-412-5330(p) | 828-412-5329(f)
BlackMountain: 828-357-9050(p) | 828-357-9051(f)
Canton: 828-492-1480 (p) | 828-492-1481 (f)
Enka-Candler: 828-633-6287 (p) | 828-633-6288 (f)
Fairview: 828-338-0707 (p) | 828-338-0708 (f)
North Asheville: 828-785-1412 (p) | 828-785-1413 (f)
Waynesville: 828-246-6566 (p) | 828-246-6567
Weaverville: 828-484-9415 (p) | 828-484-9478
Please note our new website URL: www.septphysicaltherapy.com. Our phone numbers and fax numbers will remain the same for the immediate future.
Learn more about what SEPT has to offer, request appointments, and complete your patient paperwork from this website.
Why are you changing names?
We have been providing physical therapy services to Western North Carolina since 1999. We remain committed to our goals of bringing the best physical therapists in the region into one company, and expanding our services to serve as many North Carolina communities as possible. Our new name, SEPTTM Physical Therapy, establishes a unique brand identity for us, while continuing to demonstrate our strong commitment to the region.
When will I see the brand change?
You will quickly see our new name and brand identity reflected on external signage, company paperwork, and our website. As we continue with the brand transition, you will begin to notice the inside of our clinics reflect our new brand identity via logo changes, paint colors and, in select locations, clinic renovations.